Why study Gerontology?
Gerontology is the study of aging and the elderly. Why should you consider gaining knowledge and skills that lead to careers that include Gerontology?
The population is aging rapidly.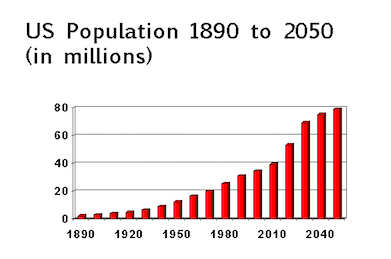 The explosive growth of the older population will affect, directly or indirectly, nearly every career. Beginning in 2011, the Baby Boom Generation began turning 65, at the rate of 10,000 per day. This will continue for another 18 years. That's 6,570 days, 10,000 Boomers per day turning 65... you can do the math!
North Carolina currently has about 13-14% of its population age 65+, but by 2030, when for many of your careers will be peaking, that will be 20%. (Need a comparison? Florida, where we all agree one can find a lot of older people, has 17% age 65+. In less than two decades, North Carolina will be "older" than Florida!)
By 2025, 86 of North Carolina's 100 counties will have more people over 60 than under 18.
Think about what these numbers mean in terms of job growth and opportunities.
Acquiring knowledge and skills in Gerontology positions you professionally.
Families are changing in three important ways.
First, since people are living longer, and since federal and state funding of programs and services for older people is at best unpredictable, more elderly persons will need some support from their families.
Second, for several decades now, families have been having fewer children, meaning there are fewer family members to provide eldercare support.
Third, more women are working part- or full-time. The result: either fewer caregivers for elderly family members or more strain on family members who have to juggle work and caregiving.
Acquiring knowledge and skills in Gerontology prepares you to anticipate, participate and assist in resolving issues of aging in your own family, and in families you might work with.
An aging population means more goods and services targeted at older consumers.
There's hardly any career that will not be affected by our aging population. No matter what you do, if you have formal education and training in aging and working with or for older persons, you will have a competitive advantage in being hired in nearly any profession.
Acquiring knowledge and skills in Gerontology makes you a more valuable employee, and thus more marketable.
No one has ever grown up in a society with such a large proportion of elderly, nor has it ever been more important to confront our ideas, stereotypes and beliefs about growing old and the older population.
Acquiring knowledge and skills in Gerontology empowers you in dealing realistically, pragmatically and effectively with your own aging and the aging of those close to you, and with the older persons and their families you may encounter in your work.
We offer an undergraduate minor in Gerontology, a concentration in Gerontology for Sociology majors, and a completely online 1-year Graduate Certificate in Gerontology. All courses are taught by ASU faculty with years of gerontology teaching and research experience.
Appalachian State University Gerontology Program graduates have found employment ranging from social services to the private, for-profit sector. No matter what your undergraduate major or career goals, the elderly will be more prominent than ever before. For people with a solid foundation in Gerontology, there is a bright and expanding future!
We are looking for good students who are interested in careers that directly or indirectly provide goods or services for the older population. If that sounds like you, please give our program serious consideration.
Overview
The 12-semester-hour distance education Graduate Certificate in Gerontology program is completely online and accepts applicants for Spring and Fall semesters. The foundation course is offered in Fall; therefore a Fall start is recommended but not required.
Coursework is delivered via AsULearn, ASU's online learning management system. Thus participation in this graduate certificate program requires appropriate access to the internet.
Program information
For more information on this program, please see ASU Distance Education and Gerontology.
For more information, contact:
Dr. Bradley Nash, Director of Graduate Studies
nashb@appstate.edu or 828-262-2486
Application help
For application help, contact:
Graduate Program Manager
800-355-4084 or 828-262-3113
Office of Extension and Distance Education
Courses and Outcomes
The 1-year Graduate Certificate in Gerontology program consists of 15 semester hours. (Courses are 3 semester hours.)
Required Courses
SOC 5400: Sociology of Adult Development and Aging
SOC 5420: Health Care and Aging
SOC 5530: Housing for Older Adults
SOC 5630: Programs and Services for Older Adults
SOC 5900: Internship
Outcomes for Graduate Certificate Recipients
The Graduate Certificate in Gerontology primarily prepares you for a career in the field of aging services and/or research, such as a position with an Area Agency on Aging, which oversees programs and services for the elderly in a multi-county region, or as an assisted living administrator, a (lucrative) field where there's growing demand. The Graduate Certificate in Gerontology is a fine foundation for a master's degree in Gerontology or various social science and human services fields.