Dr. Bradley Nash Jr. joined the faculty at Appalachian State University in 2002. In the past, he served as Undergraduate Sociology Director (2005-10) and Graduate Sociology Director (2017-20). Current teaching interests include environmental sociology, sociological theory, and the sociology of Appalachia. One of his long-standing areas of research has been the comparative-historical analysis of labor law and its impact on labor movements. More recently, he has also begun research in the area of the sociology of science, specifically looking at the intersections of scientists and various social movements. He currently serves on the editorial board of the American Sociological Association's Teaching Resources and Innovations Library for Sociology.
Graduate Institution: Virginia Tech (Ph.D. 2000)
Specialties: Work & Organizations, Political Sociology, and Sociological Theory
Courses Taught
Sociological Theory
Political Sociology
Sociology of Work & Organizations
Sociology of Appalachia
Social Stratification
Applied Sociology
Research Interests
Labor Movements and Labor Laws
Epistemological Foundations of Sociology
History of Social Thought
Appalachian Region
Recent Publications
Nash, Bradley Jr. "Labor Law Reform and Organized Labor: A Comparative-Historical Sociology of Unanticipated Outcomes". Humanity and Society. Volume 43, Number 2. 2019.
Kleitsch, David, Ed Rosenberg and Bradley Nash, Jr. "Community in a Virtual Environment: Can YouTube Build Community for LGBT Youth?" Sociation Today. Volume 13, Number 2. 2015.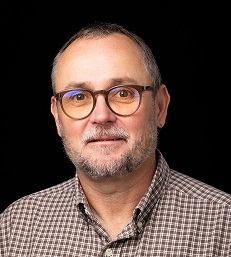 Title:

Professor
Department:

Department of Sociology

Email address: Email me

Phone: (828) 262-2486
Office address
203C Chapell Wilson Hall