David Russell, PhD, is an Assistant Professor of Sociology at Appalachian State University. He earned his PhD in sociology from Florida State University and completed a National Institute of Mental Health Postdoctoral Fellowship in Mental Health Services and Systems at the Institute for Health, Health Care Policy, and Aging Research at Rutgers University. His teaching and research interests include medical sociology, aging, stress and mental health. Some of the courses he has recently taught include Senior Capstone, Social Statistics & Data Analysis, and Medical Sociology. His current research explores the social organization and outcomes of health care services. Some of the projects he is currently involved with include (1) an exploration of the illness experiences of people with Long COVID and their use of online communities, (2) an examination of family caregivers of people with Alzheimer's disease and dementia in rural Appalachia and factors which influence their use of home and community-based services, (3) a descriptive study of perspectives towards COVID-19 vaccination among home health aides, and (4) a quantitative study identifying associations between measures of state capacity and COVID-19 vaccination uptake across phases of the pandemic.
Courses Taught
Senior Capstone
Social Statistics and Data Analysis
Medical Sociology
The Sociological Perspective
Research Interests
Medical Sociology
Aging & the Life Course
Sociology of Stress and Mental Health
Quantitative and Qualitative Research Methods
Recent Publications
Russell, D., Burgdorf, J. G., Kramer, C., & Chase, J. A. D. (2021). Family Caregivers' Conceptions of Trust in Home Health Care Providers. Research in Gerontological Nursing, 14(4), 200-210.
Weissman, J. D., Lim, S., Durr, M., El Shahawy, O., & Russell, D. (2021). The current social environment and its association with serious psychological distress among adults who identify as lesbian, gay, and bisexual: findings from the National Health Interview Survey (2013–2018). Journal of Public Health, 1-9.
Widmar, M., Keskin, M., Strombom, P., Gennarelli, R. L., Szeglin, B. C., Smith, J. J., Nash, G.M., Weiser, M.R., Paty, P.B., Russell, D. & Garcia-Aguilar, J. (2021). Evaluating the Validity of the Clavien-Dindo Classification in Colectomy Studies: A 90-Day Cost of Care Analysis. Diseases of the Colon & Rectum.
Luth, E. A., Russell, D. J., Xu, J. C., Lauder, B., Ryvicker, M. B., Dignam, R. R., ... & Prigerson, H. G. Survival in hospice patients with dementia: the effect of home hospice and nurse visits. Journal of the American Geriatrics Society, Published Ahead-of-Print.
Russell, D., Dowding, D., Trifilio, M., McDonald, M. V., Song, J., Adams, V., ... & Shang, J. (2021) Individual, social, and environmental factors for infection risk among home healthcare patients: A multi‐method study. Health & Social Care in the Community, Published Ahead-of-Print.
Dowding, D., Russell, D., McDonald, M. V., Trifilio, M., Song, J., Brickner, C., & Shang, J. (2021). "A catalyst for action": Factors for implementing clinical risk prediction models of infection in home care settings. Journal of the American Medical Informatics Association, 28(2), 334-341.
Stoddard, M. D., Russell, D., McDonald, M. V., Dignam, R., Bowles, K. H., Prigerson, H. G., & Chughtai, B. (2020). Nurse Perspectives on Urinary Incontinence in the Home Hospice Setting. Journal of Pain and Symptom Management, Published Ahead-of-Print.
Adams, V., Song, J., Shang, J., McDonald, M., Dowding, D., Ojo, M., & Russell, D. (2020). Infection Prevention and Control Practices in the Home Environment: Examining Enablers and Barriers to Adherence among Home Health Care Nurses. American Journal of Infection Control, Published Ahead-of-Print.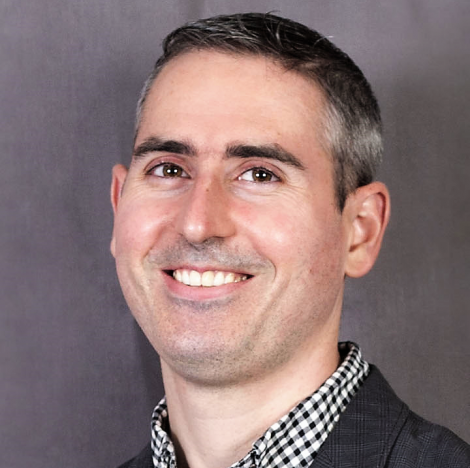 Title:

Assistant Professor, Graduate Programs Director
Department:

Department of Sociology

Email address: Email me

Phone: (828) 262-6391
Office address
228B Chapell Wilson Hall