I'm a Professor of Sociology with research interests that intersect gender, sexuality, technology, violence, and privacy. I've been at Appalachian since 2003, starting my time at Appalachian as the Director of the Women's Studies (now Gender, Women's, and Sexuality Studies) Program. I have taught a variety of sociology courses, both undergraduate and graduate, online and face-to-face. In addition, I developed a passion for the first-year student experience during the five years I spent directing Appalachian's First Year Seminar program, and enjoy bringing in creativity to class assignments and activities. One recent project I did with my Bodies & Sexualities students was an exhibition called "50 Years in Sex." I recently wrote a full-length article, with long-time collaborator Jill Cermele (Professor of Psychology at Drew University), examining the ways in which new technologies facilitate novel forms of interpersonal violence and arguing that a violence-against-women framework enables us to see violations of online privacy as themselves forms of violence eerily parallel to violations we've long resisted. In addition, with Scott Welsh (Associate Professor of Communication at Appalachian State), I am writing on the role of politics and activism in academia. A very short article of ours that begins to look at this topic was recently published online in EuropeNow.
Courses Taught
Constructions of Gender
Life Politics
Bodies and Sexualities
Sociology of the Family
Popular Culture
Senior Seminar
Research Interests
Gender
Sexuality
Rape Prevention & Education
Co-parenting
Technology & Privacy
Science Popularization
Popular Culture
Recent Publications
Forthcoming McCaughey, Martha, and Scott Welsh. "The Shadow Curriculum of Student Affairs," Academe, Fall 2021.
In Press McCaughey, Martha. "Putting Out the Fire: Common Reading Programs as Flash Points in the Higher Ed Wars," Liberal Education. Fall 2021.
2021 McCaughey, Martha and Scott Welsh. "University Professors After the US Capitol Riot: When Becoming Part of the Solution Is Part of the Problem," Heterodox Academy Blog. June 9. https://heterodoxacademy.org/blog/university-professors-after-the-us-capitol-riot-when-becoming-part-of-the-solution-is-part-of-the-problem/

2020 McCaughey, Martha, and Scott Welsh. "What is the Scholar's Role in Apocalyptic Times?" EuropeNow, https://www.europenowjournal.org/2020/03/09/what-is-the-scholars-role-in-apocalyptic-times/
2020 McCaughey, Martha. "The 'New' Gender-Neutral Doll," The Society Pages, Sociological Images Blog, https://thesocietypages.org/socimages/2020/02/03/the-new-gender-neutral-doll/
2019 McCaughey, Martha, and Beth Davison. Barbie in the Age of Digital Reproduction. Documentary Film (12 min. long). The Society Pages, Sociological Images, https://thesocietypages.org/socimages/2019/11/04/hacking-barbie/
2019 McCaughey, Martha, L. Nave, T. W. Smith, and K. C. Rhodes. "Align and Refine: Using the Taxonomy of Significant Learning to Plan for FYS Faculty Development." Journal of Faculty Development 33:3: 13-18.
2015 McCaughey, Martha, and Jill Cermele. "Changing the Hidden Curriculum of Campus Rape Prevention and Education: Women's Self-Defense as a Key Protective Factor for a Public Health Model of Prevention." Trauma, Violence & Abuse. Oct: 1-16.
Professional Websites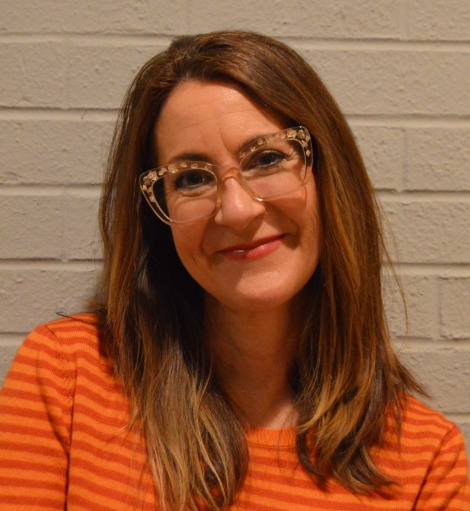 Title:

Professor
Department:

Department of Sociology

Email address: Email me

Phone: (828) 262-6397
Office address
204B Chapell Wilson Hall