Interested in further developing your knowledge of the social issues surrounding aging and health as well as understanding how these issues pertain to your professional and/or personal life? Then consider applying for Appalachian State University's Graduate Certificate in Aging, Health, and Society! This program can be completed entirely online and is an excellent complement to those pursuing graduate degrees in the fields of health, social work, and related professions. As well, the program may create additional job opportunities for those already practicing in aging and health-related occupations.
The application deadline for Spring 2019 enrollment is November 1, 2018. If you have further questions about this program, please contact:
Dr. Bradley Nash, Jr.
Sociology Graduate Program Director
Phone: 828-262-2486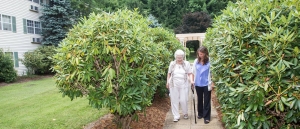 Tags: