On April 20, 2016, Dr. Beth Davison received the University College Award for Excellence in Community Engagement at Appalachian State University.
As a professor in Sociology, director of Interdisciplinary Studies, and co-director of University Documentary Services, Dr. Davison is a busy and involved person. Since arriving to App State in 1997, Dr. Davison has participated in a number of service and research projects to serve the local area, the state, and even the nation. Many times, Dr. Davison has led students into the community to do research and start projects that have assisted in addressing issues of inequality in variety of areas including understanding poverty and inequality brought on by voting and politics. Through her documentary work, she has also produced or helped students produce important and hard-hitting mulimedia explanations of the world around us; focusing on social justice issues such as mass incarceration, food insecurity, health care, and organic farming.
Beyond her work with students, she has also worked closely with several organizations around the area to bring new understanding and change. For example, in 2015 she has worked with Community Care Clinic, FARM Cafe, Ash County Partnership for Children, and the Twilight Inn. She has also provided numerous several workshops and seminars for students, faculty, and community members on the best practices of creating digital stories on almost any topic imaginged. As Dr. Davison states in her nomination letter,
I recognize community engagement is a larger mission of the university and I am proud of the work students are doing toward that end with the resources and efforts offered through the university documentary film services. Digitizing stories from the local community is one of the most rewarding parts of my job.
The Department of Sociology would like to congratulate Dr. Beth Davison for her much deserved award!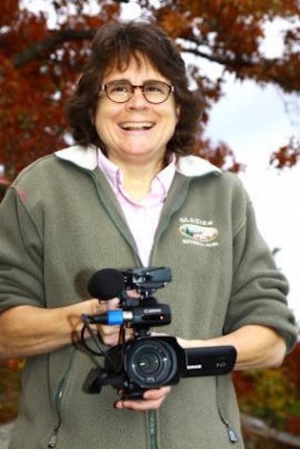 Tags: