New faculty member, Dr. Robert Perdue, will be presenting at this year's ASU's College of Business "Sustainable Business" Series titled, "Sustainable Tourism and Economic Development in Appalachia" on Friday, October 9th 12-1:30pm at Peacock Hall, Room 4018.
Dr. Perdue will discuss the history of resource extraction in the region and the impacts of strip mining on local communities, in addition to current economic pathways (including fracking). He will also provide a discussion of the prospects for sustainable tourism in the region.
Dr. Perdue's talk will be paired with Dr. Carol Kline's presentation on sustainable travel. Her talk will focus the question of whether tourism can ever really be sustainable? Dr. Kline will present a birds-eye view of global sustainable tourism and critique several local cases. She will also discuss viable ways of infusing sustainability into this ubiquitous industry at various levels (macro, meso, micro) and points along the supply chain.
For more information, please use the following link: Sustainable Business Research Series Doubleheader.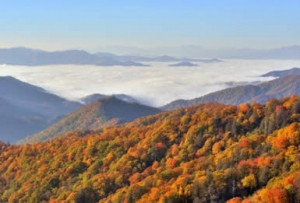 Tags: