Lee Ann Steffen Ferguson has been named the new Manager of the Southern Gerontological Society (SGS). The announcement was made June 2 by SGS President LaVona Traywick.
Lee Ann received her MA in Gerontology from Appalachian State University in 2000, and has played several roles in SGS since her graduate student days. Since 2006 she has been a Lecturer in ASU's Department of Sociology, teaching a variety of courses, including Social Gerontology.
Lee Ann lives in Taylorsville, NC with her husband Andrew and daughter Audrey.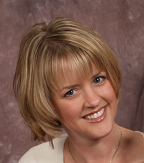 Tags: