Summer Wisdom, adjunct instructor for the Department of Sociology and Assistant Director of Alumni Affairs and Annual Giving, received the Diversity Advocate Award! Here is what her recommender, Morgan Cook, stated about her devotion to diversity:
Summer's participation in ASE and bias training is extremely admirable. As a non-minority, she is always very willing to have those uncomfortable conversations about diversity and underrepresented students. Summer is always looking for new opinions on diversity so that she is always up to date on every view that is out there. She listens without judgement and without inserting her own views as if she knows herself to be most accurate. Talking to Summer never ceases to bring a smile to my face because she puts others first and loves to do so. As an advisor for the student ambassadors, Summer serves the university as if it were the only job she had on campus. She serves as an ambassador herself. She is an example that the entire university should follow. I am so proud to be associated with Summer Wisdom as a student, ambassador, and friend, and I can't imagine someone better equipped to earn this award.
The Department of Sociology congratulates Summer in her work to make App State a more diverse and inclusive place.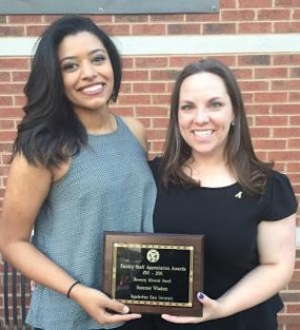 Tags: