The Department of Sociology to proud to welcome and introduce one of our new tenure-track faculty members, Dr. Kenneth Sanchagrin. Originally from Mars Hill, North Carolina, Dr. Sanchagrin left the mountains to attend the College of Charleston where he received my BA in History. He then attended Michigan State University College of Law where he earned a law degree. After practicing in both criminal and civil law (representing clients ranging from builders and truckers to accused murderers), Ken returned to earn my doctorate in sociology from the University of Iowa because he wanted to explore the broader social contexts and social processes involved in many of the phenomena he had encountered in the legal world. Now, as of fall 2014, Ken is happy and proud to have the opportunity to return to the mountains that he loves and to teach at Appalachian State University. Ken's family and him are excited about the hiking, biking, and other outdoor opportunities that Boone offers.
Dr. Sanchagrin's research shares a common theme and goal, which is to understand how connections between individuals affect the law, legal institutions, and delinquent behavior. He iscurrently working on several research projects with Karen Heimer and Anthony Paik exploring how friendships with delinquent or criminal peers influence the likelihood of a range of criminal behaviors in adolescents (e.g., substance use, violence, theft, etc.). In addition, Ken is working on developing several research papers out of my dissertation, which examined how network connections developed during law school and the early years of legal practice contribute to career success. Finally, he is also interested in the collection of network data and survey construction.
As a teacher, Dr. Sanchagrin has three main goals: (1) to convey the required course knowledge, (2) to expose my students to the tools and techniques necessary to become critical consumers of knowledge, and (3) to prepare students to be active and responsible members of a democratic society. To meet these goals, Ken utilizes interactive teaching techniques where students engage in the learning process not only with their instructor, by also with one another. He also like to bring in real world examples and scenarios so that students can apply what they are learning and utilize the skills they learn in the classroom in their everyday experiences.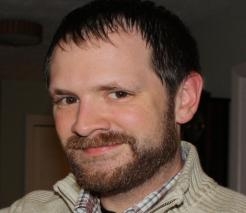 Tags: