Sociology Club
The Sociology Club is a student-led organization devoted to service learning, fundraising, discussion of social issues, and hosting events for the betterment of students inspired by the discipline of sociology. This organization also works to encourage student involvement in various social issues and an active engagement in scholarship on and off campus. Finally, this club provides camaraderie to assist in developing a better sense of community and support in and outside of academic life.
If you are interested in receiving more information about the club or being added to the Sociology Club listserv, email the Advisors via the contact information listed below:
Juhee Woo wooj@appstate.edu
Anastacia Schulhoff schulhoffam@appstate.edu
View the club information including meeting times and location via AppState SDR.
Meet the 2022-2023 Club Officers!


President: Taylor Craig
Hi everyone! My name is Taylor Craig; I'm a double major in Business Management and Sociology with a concentration in Criminology, Deviance, and Law. I have served on Soc Club for two years as the Social Media Chair and President. I am happy to be serving as President for another year. I am also a newly elected Soc Corps member, so I have a lot of exciting ideas for the upcoming semester that can rejuvenate the Sociology Department. A major goal that I have for the Soc Club is to grow the Sociology Food Bank and find an anonymous system for students to pick up their food, toiletries, and school supplies. I hope to up participation and form a community within the Sociology Department. I am very excited to lead the Soc Club next year!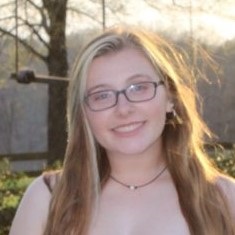 Vice President: Morgan Laverty
Hello, my name is Morgan Laverty. I'm a Sociology major with a concentration in Social Inequalities and a Gender, Women's, and Sexuality Studies minor. This past year I served as the Sociology Club Secretary/Treasurer, and am looking forward to my new role as Vice President. I also assist Dr. Lotesta with research regarding youth-led social movements, and am an intern with the AmeriCorps Foster Grandparent Program. After graduation, I hope to work in the non-profit sector, particularly in the areas of food security and/or addiction recovery. I'd love to increase attendance at Soc Club meetings this year and hope to partner with community organizations for service opportunities. I'm looking forward to another great year!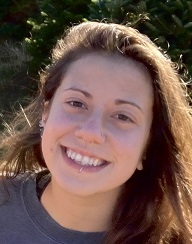 Secretary/Treasurer: Jessica Kreider
Hi everyone! My name is Jessica Kreider, and I am majoring in Sociology with a concentration in Health and Aging. I am also minoring in both Health Care Management and Medical Humanities. This is my first year being part of the Soc Club, and I am the new Secretary/Treasurer. Outside of classes, I am the Coordinator for the Watauga Dementia Project. I also currently assist Dr. Russell and Dr. Bouldin with research on caregivers of family members that have Alzheimer's or dementia in the rural Appalachia regions of our state. Once I graduate, I plan on going into a career that allows me to work with older adults. I am super excited to see where Soc Club goes, and I look forward to seeing everyone that comes to our meetings!