Congratulations to Dr. Cameron Lippard who was one of seven faculty members to receive a Board of Governor's Excellence in Teaching Award. Each year students and faculty nominate individuals who represent some of the best in collegiate teaching to be considered by the Board of Governors as excellent teachers across the university and the UNC system. Dr. Lippard received one of the college awards in this category based on student and colleague's remarks on dedication and passion for teaching. As one students stated, "Dr. Lippard made me a critical thinker," and "showed me that sociology and my education applies to any challenge I face." This honor recognizes excellence in teaching for faculty members, particularly for those instructors who go beyond just class instruction by challenging students to think critically and apply their knowledge.
Dr. Lippard has served as a tenure-track faculty member at ASU since 2007 teaching in the Department of Sociology. He has taught a number of courses during his career including Race and Minority Relations, Social Stratifications, Social Problems in American Society, Sociology of War, and Research Methods. His students often remark that he brings a wealth of knowledge with a "dash of humor" to tackle the most sensitive and intriguing topics. As suggested by Dr. Lippard,
'As a sociologist who focuses on topics like racism and immigration, ruffling feathers and challenging common sense understandings of human behavior and social change is my duty. I also make it my mission to give students opportunities to apply their knowledge through critical thought and scientific inquiry; insisting, that if you want to challenge the social problems of the 21st century, then you must do your part locally and globally.'
Dr. Lippard will be recognized at this year's Convocation on September 4th and again at the Board of Governor's Teaching Awards Ceremony on September 5th in the Student Union Solarium from 3:30 to 5pm.
To find out more about Dr. Cameron Lippard, please visit his faculty page.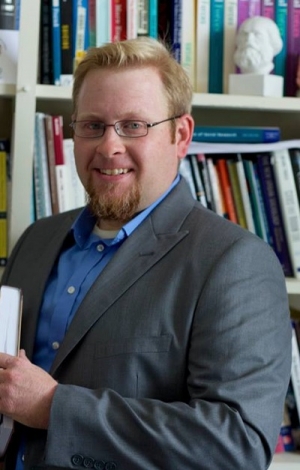 Tags: