Dr. Cameron Lippard was recently featured in a public information video created by the American Sociological Association (ASA). This video highlights his research concerning Latino families in western North Carolina. From 2009 to present, Dr. Lippard has collected over 200 interviews from mostly Mexican immigrant individuals and families living and working in western North Carolina. Particularly, many of these families came to the area because of the Christmas tree industry. During the late 1990s and into the early 2000s, Mexican immigrant men were recruited by the North Carolina Christmas Tree Association to be temporary guest workers through an H2A work visa to grow and harvest trees.
Over the last decade, Dr. Lippard has noted that many Latino families from Mexico, Guatemala, and Honduras have made rural, Appalachian towns in North Carolina, Tennessee, and Virginia their homes because it offered job opportunities, a better cost of living, and protection from increased discrimination in urban spaces. However, despite the location being ideal, these individuals and their families have continued to deal with incidents of exclusion and discrimination especially when attempting to access various public services such as enrolling children in public schools, going to the hospital, or interacting with local law enforcement. Despite these negative incidents, most of the individuals interviewed suggested that these rural communities were still better places to live than in urban spaces in the U.S. (i.e., Atlanta, Dallas, Nashville, etc.) and back in their hometowns in Central America. More importantly, things have changed since many of these families first arrived in the early 2000s. As many Latinas suggested in recent interviews, the communities have provided more access to schools and healthcare, as well as provide much-needed services concerning housing, employment, healthcare, and learning English as a second language. As one respondent stated, "People here want to help even when politicians are talking about more deportations and building a bigger wall....it [western North Carolina] is becoming a great place to live for my family."
ASA has produced several videos like Dr. Lippard's. This series titled, Sociological Insights, continues to produce several high-quality videos on topics including the links between gender and beer consumption and race and police brutality. This series will continue to grow and ASA hopes that it will be a better way to provide a public venue for anyone to learn about sociological research.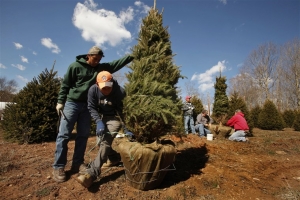 Tags: