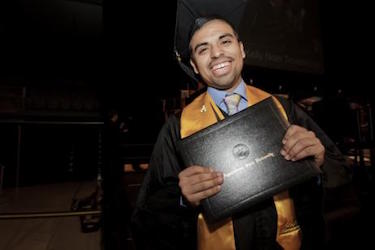 The Department of Sociology offers 100% on-line Graduate Certificates in Gerontology and Sociology. The Gerontology Graduate Certificate requires four courses (12 semester hours), begins in Fall semester, and can be completed in two semesters. The Sociology Graduate Certificate is comprised of six courses (18 semester hours) and can be completed in one year. Neither program has any on-campus requirement. Both programs are approved for financial aid. Students usually begin in Summer SessionStudents are expected to complete necessary coursework within the given term, and grades will be posted to an Appalachian transcript. Courses are delivered entirely on-line and are asynchronous. There are no required login times or campus visits. Students access these web-delivered courses via the University AppalNET, a secured access portal available to Appalachian students and faculty.
Library resources are provided on-line via a wealth of electronic databases and indexes (including full-text resources, e-books and e-journals). Distance learning librarians are available, including evenings and weekends, to respond to calls or emails. A complete description of library services is shown on the Library Support for Distance Learners webpage.
These programs are managed through the Office of Extension and Distance Education and follow a cohort format. A cohort is a group of students chosen from the applicant pool to work through the program together. Cohorts typically take two courses per term. Please visit the Office of Extension and Distance Education's website for more information.
If you have questions about these programs, please contact:
Dr. Bradley Nash, Director of Graduate Studies
nashb@appstate.edu or 828-262-2486