SOC Corps
SOC Corps serves as the representative body of sociology students at App State. SOC Corps members are elected annually by sociology majors and faculty. In addition to representing the sociology student body at department and university events, SOC Corps will act as a liaison between sociology faculty and majors. The roles and responsibilities of SOC Corps are outlined in more detail below.
SOC Corp Representatives
Taylor Craig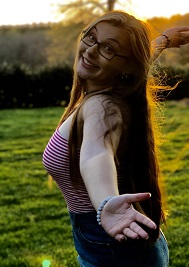 Hi everyone! My name is Taylor Craig (craigtv@appstate.edu). I am a senior, double majoring in Business Management and Sociology with a Criminology, Deviance, and Law Concentration. I hope to pursue a law degree and MBA in the future. My ultimate goal is to own a family and criminal law firm one day. I am extremely excited to serve as one of your SOC Corps this year. This position is very important to me because everyone's voices should be heard, especially when department decisions affect each and every one of us. If you ever have any questions or concerns, please feel free to contact me.








Olivia Meunier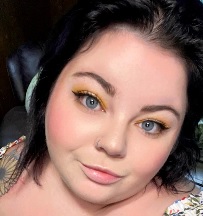 My name is Olivia Meunier (meunieroa@appstate.edu). I am a senior at Appalachian State studying sociology with a concentration in criminology, deviance, and law with a minor in psychology. I am a non-traditional student as well as a transfer student. Before being admitted to ASU, I attended Wake Tech and Western Carolina University. I plan to graduate in the spring of 2023.
After graduation, I plan to obtain my paralegal license and enter the criminal defense legal field workforce. I would like to work for a few years and gain stability, then explore the option of getting my master's or working in nonprofits. I hope to participate in this country's much-needed criminal justice system reform.
I am excited to serve my fellow students and faculty as a SOC Corps officer. I was drawn to sociology by my love of advocacy and human welfare- and I am thrilled to be a part of making a change before I have my degree in hand. Our students need to be heard, and their concerns and ideas must be communicated to the proper faculty members to initiate change. My fellow officers and I are representing and advocating for the students of our department and are here to improve the academic journeys of all students who come through the sociology department at App State.
Mane Ortega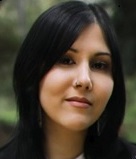 My name is Mané Ortega (ortegapobletem@appstate.edu), and I am a Junior at Appalachian State studying Sociology with a concentration in Social Inequalities. I am a non-traditionalstudent, a transfer student, as well as a first-generation immigrant from Chile. Before transferring to App State, I received my Associate in Arts from Western Piedmont community college. My interests go from social movements to gender studies and race and ethnicity. I am passionate about social change and I would like to use my degree to work toward social justice, either from the non-profit organization side or the public policy sector. I think Soc Corps is an important space for students to voice their concerns and opinions about the department, and it' s a resource that can help improve communication between students and the University. I am happy to serve as a member of the Soc Corps and hope to contribute to creating an environment where everybody is heard.
Elizabeth Moeller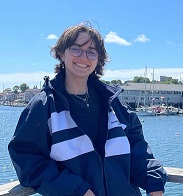 Hello, y'all! My name is Elizabeth Moeller (moellerea@appstate.edu). I am a junior Sociology major with a concentration in criminology, deviance, and law. After I finish my undergraduate degree, I intend to get my master's in Public Policy. I believe SOC Corp is critical because we are department representatives and can answer any question you might have. More importantly, we take students' feedback into motion to make your academic lives easier. Thank you for electing me, and I look forward to seeing y'all in Chapell Wilson!




What do SOC Corps members do for you?
Department Representatives - Members of SOC Corps will serve as official student representatives of the department, attending official department and university events alongside faculty.
Student Liaisons - SOC Corps members will also serve as official liaisons between the faculty and all sociology majors. Members will be tasked with collecting, assessing, and communicating student suggestions and feedback regarding the student experience in the sociology department.
Corps Committee Structure - Up to 4 declared sociology majors will be able to serve as SOC Corps members each academic year. Members serve annual terms beginning in August and will run in accordance with the academic year.
Election of Corps Members - Selection of SOC Corps members will begin with self-, peer, or faculty nominations. Nominees will be asked to submit a brief statement that describes the student's interest in serving in SOC Corps, and any issues or initiatives they wish to work on as a SOC Corps member.