Student Organizations
Sociology Club
The Sociology Club is a student-led organization devoted to service learning, fundraising, discussion of social issues, and hosting events for the betterment of students inspired by the discipline of sociology. This organization also works to encourage student involvement in various social issues and an active engagement in scholarship on and off campus. Finally, this club provides camaraderie to assist in developing a better sense of community and support in and outside of academic life.
If you are interested in receiving more information about the club or being added to the Sociology Club listserv, email the advisors via the contact information listed below: Dr. Anastacia Schulhoff: schulhoffam@appstate.edu
Dr. Juhee Woo: wooj@appstate.edu
More information about the Sociology Club can be found below. Engage:https://engage.appstate.edu/organization/sociology-club Instagram:https://www.instagram.com/appstatesocclub/ Facebook:https://www.facebook.com/groups/250676423324677
Sociology Club 2023-2024
Preside

nt: Jack Glascock (they/them): Hi, y'all! I'm a senior here at App earning my degree in sociology with a concentration in social inequalities. I'm also working towards a minor in LGBT Studies. After graduation I hope to work within the gaming industry to combat oppressive and restrictive workplace and cultures. My goal for the sociology club is to create a fun social space for anyone interested in sociology while still maintaining our mission of school and community engagement! I hope to see you all soon at Sociology Club!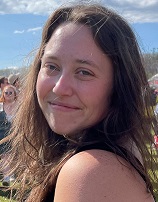 Vice President: Addison Kocell (she/her): Hi everyone! My name is Addison Kocell and I am a senior sociology major with a concentration in criminology, deviance, and law and a minor in psychology. On top of being the vice president for Sociology club, I am also the president of App State's Mock Trial club and have truly found a passion in different forms of advocacy! The Soc club is an amazing organization that allows me to take that passion and apply it to our App State community, which I am excited to continue working with as I progress towards graduation :) Outside of school though, you can either find me reading, crocheting, swimming, or going on hikes with my dog Acorn!
Treasurer: Cody Pinter (he/him): Hello! I'm Cody

Pinter and I'm a psychology major with a sociology minor going into my senior year this fall. This fall I will be interning at the ASU Psychology Clinic and doing research with Dr. Canu on ADHD. My goal is to become a clinical psychologist so I'll be applying to graduate schools and Appstate's doctoral program (wish me luck!). I want to have a sociocultural focus with clinical psychology that takes into account the individual, their culture, and background. This is my second semester being a part of the Sociology Club and I have been elected as the new treasurer. This club is such a wonderful group of people and I hope more sociology majors and minors join us, it's a lot of fun!!
Secretary: Ella Kuhn (she/her): Hello! My name is Ella Kuhn, I am a sophomore at App State. I'm majoring in Sociology with a concentration
in Criminology and an intended minor of Statistics. This is my second year in Sociology Club and my first year as an executive member and I am the club's new secretary. In the future, my plan is to go to graduate school and get a masters in criminology. My goal is to work in the behavioral sciences field within the FBI or SBI. This past year I have loved being involved in this club and the good they do in the community and within the Sociology department. I can't wait to see new faces at meetings and I'm looking forward to what this next year holds for us!
Public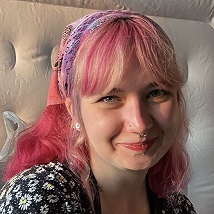 Relations: Charlotte LeClere (she/her):
My name is Charlotte LeClere and I am the Public Relations Officer. I am a Senior majoring in Sociology concentrating in Social Inequalities with a minor in Gender, Women, & Sexuality Studies. My academic passions include the LGBTQ+ community and Feminism. After graduation, my goal is to travel internationally and start a career in HR. When I am not in classes, I enjoy spending time with my cat, making art, dancing, hiking, and playing video games. I am looking forward to connecting with students on important topics and working as a team to make changes within the various communities of Boone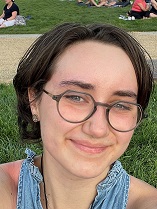 Public Relations: Elizabeth Moeller (she/her): Hello sociologists! My name is Elizabeth Moeller, and I will be working alongside Charlotte LeClere to be Soc Club PR Managers! I am a senior Sociology major with a concentration in Power and Social Change. I am very excited to be serving on the exec board of Soc Club for my senior year, and to have to opportunity to effect change in the department. Feel free to reach out to me via email (emoeller@appstate.edu) or come say hi in the halls of Chapell Wilson.






Alpha Kappa Delta (AKD)
Alpha Kappa Delta (AKD) is the International Sociology Honor Society. Membership is open to undergraduate students, graduate students, and faculty members from active chapters. Currently, there are more than 115,000 members in Alpha Kappa Delta and over 650 chapters.
If you are interested in membership, then please contact Appalachian State University's Chapter Representatives:
Ms. Kristin Ivey: iveyks@appstate.edu
Dr. Anastacia Schulhoff: schulhoffam@appstate.edu
Appalachian State University boasts 400+ student clubs and organizations. A complete list of clubs and organizations can be found here:https://appstate.campuslabs.com/engage/organizations
Regional and National Sociological Associations
American Sociological Association:www.asanet.org
North Central Sociological Association:www.ncsanet.org
Association of Applied and Clinical Sociology:www.aacsnet.org
Pacific Sociological Association:www.pacificsoc.org
Association of Black Sociologists:www.blacksociologists.org
Sociologists for Women in Society:www.socwomen.org
Mid-South Sociological Association:www.midsouthsoc.org
Southern Sociological Society:www.southernsociologicalsociety.org
Eastern Sociological Society:www.essnet.org
Midwest Sociological Society:www.themss.org
Rural Sociological Society:www.ruralsociology.org
Society for the Study of Social Problems:www.sssp1.org
New England Sociological Association:www.nesaonline.org
Southwestern Sociological Society:www.sssaonline.org/sociology.html
North Carolina Sociological Association:https://ncsociologyassoc.org/